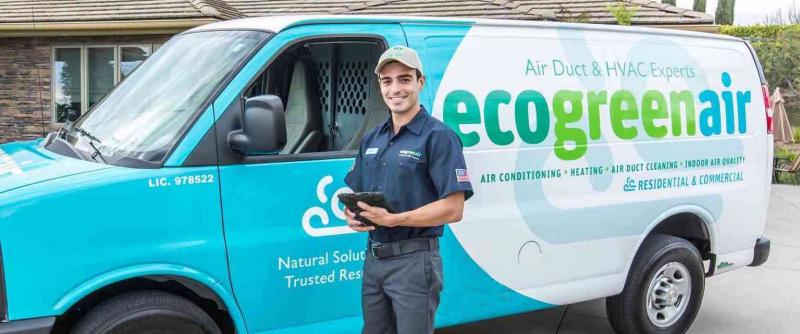 A broken heater can leave you uncomfortable in your own home. Repairs can be costly and take weeks. Eco Green Air provides our clients with fast and affordable HVAC services. We handle all air system concerns from cleaning dirty air ducts to repairing heaters. Heating units are one of your home's major priorities and expenses. Our trained and licensed technicians specialize in repairing and replacing heating systems to ensure our clients are receiving the best air quality possible at the best price.
Eco Green Air has the right tools and experience for any heating system repair job in the greater Los Angeles County. Some of our services include:
• Air Duct Cleaning
• Air Duct Sanitization
• Air Duct Replacement
• Dryer Vent Cleaning
• Heating Installation & Repair
• Heating Routine Inspection & Maintenance
• Energy Saving Services
• Free Written Estimates
• Financing Options
• Residential Service
• Commercial Service
• And More!
Heating repairs are no fun. The professionals at Eco Green Air are ready to take on any of your heating system concerns and return your home or office to a comfortable state. We handle a variety of jobs both big and small and even offer financing options to diminish upfront expenses. Our team is here to take care of our clients and become your heating unit repairmen for life! 
Call us today at 213-261-0995 for all of your Los Angeles County heating repair and installation needs!